All our activities are perfect for any birthday celebration
One of our most frequently asked questions: Do we cater for birthdays as well as stag and hen groups? The answer is a big fat yes! All our activities are perfect for any birthday celebration and we have provided fun activities for birthday celebrations from 21st bdays right up to 60th bday celebrations!
Cocktail classes, life drawing classes, afternoon tease and dance classes are all super popular birthday activities past groups have enjoyed. You have exclusive use of our city centre venue so balloons and bday decorations can be put with within the venue to make the bday girl feel special. We can ever get our life drawing models or butlers in the buff to present birthday cakes!
However please do get in contact if you have a smaller group as sometimes we have gaps we can fill, cancelations or off peak times like Friday's and Sunday's where we are able to provide sessions for smaller groups. We will always do our best to accommodate you where we can or at the very least recommend another local provider if we are unable to accommodate.
Contact Us
This option is perfect for smaller gatherings such as hen parties or for people who just require an experienced bar tender to shake up some cocktails for their event as opposed to needing a full mobile bar service or a physical cocktail class. If you don't want the hassle of having to make your own cocktails with the Home Cocktail's kits or don't want the traditional hen party cocktail masterclass this could be the perfect option for your party. Sit back and relax while our experienced bar tenders make the cocktails for you and your guests. Indulge in a bit of luxury having your own personal cocktail bar tender for your event making professional cocktails for you all to enjoy.
We will send you over a list of extensive cocktails and you will pick 4-6 cocktails that you would like on the menu for your guests to choose from. You can choose from over 100 different cocktails. The chosen cocktails are the ones that will be made for the duration of the event. We require cocktails to be chosen before hand so you bartender can bring the correct amount of stock to make the chosen cocktails. Most special requests can be catered for as long as they are booked in advance as our mobile bar tenders only carry the stock required for the pre booked cocktail choices.
Your experienced bar tender will make unlimited cocktails for a 4 hour period for groups of 30 or less. Our bartenders are experienced cocktail bar tenders who specialise in cocktails and mobile events. We do not send butlers in the buff with little or no cocktail knowledge to do a bar tenders job! If you want great tasting cocktails trust us book an actual bar tender! If you have more than 30 people attending additional bar tenders will be required which would incur an additional fee.
Your bar tender will bring everything required to make the chosen pre ordered cocktails for the event including an actual bar structure, all the equipment, glassware, ice and fresh garnishes. At the end of of the bar service your bar tender will clear up leaving everything clean and tidy, remove all equipment and also dispose of any rubbish from the evening.
Contact Us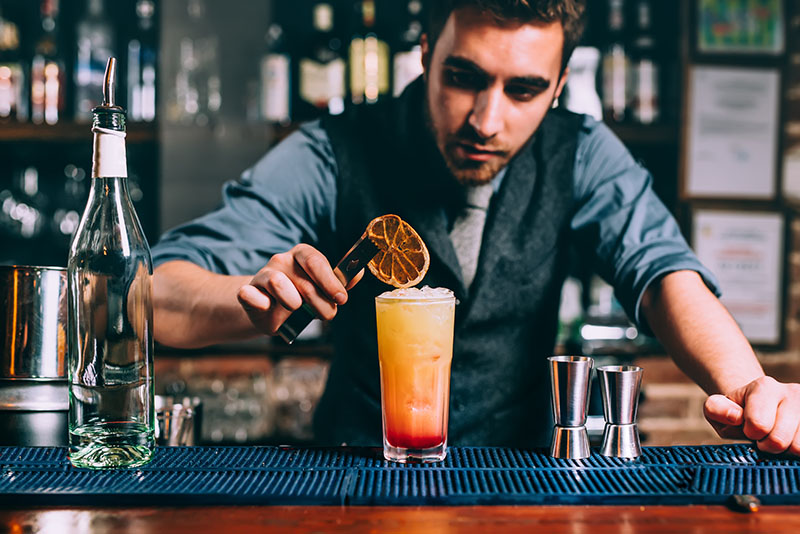 Price per 2 hour block £250
Our private and exclusive city centre venues can be privately hired for a range of activities. Conveniently located in the heart of the city centre with exclusive hire for maximum privacy, full bar service as well as being clean and tidy venues are prefect for a range of hen activities. Whether you require a private space to chill and enjoy a few drinks whilst playing some traditional hen night games away from crowed bars, you require a space to provide your own catering or you simply need a venue for butlers in the buff to entertain your hen group this is something we can accommodate. You can decorate the venue how you like with balloons and banners and the usually inflatable hen props if required.
The venue can be hired in 2 hour intervals and is £250 per every 2 hours. All drinks must be purchased from the venues licensed bar and we do not permit bringing your own alcohol into the venue. Please note we do not accommodate male stripper performances due to these performances NOT being non contact performances and the venues having very strict licensing conditions. For male stripper shows we suggest contacting a regular bar/nightclub in the city or booking the performance in your own accommodation. See strippergram page for full details on booking male strippers.
Contact Us
Dine At Home – professional chef service
If you are looking for a private chef, then Dine At Home is a professional chef service designed to cater for your every need. Bristol based Dine At Home is a group of private chefs who will deliver the best private dining experience. Your personal chef will come to you to prepare your meal whilst you sit back and relax. Dine At Home creates the perfect scene by setting the table and presenting the food and drink with style. Everything is taken care of leaving you free to entertain, host and enjoy your party with your guests – they even do the washing up! 
www.dineathomebristol.com
Book Direct